Hyundai Venue is challenging the crown of Vitara Brezza with other SUVs in the segment experiencing marginal increase and decrease in sales number.
Venue was launched back in May 2019 and it is selling in huge numbers right from its debut month.On the other hand, the premium offering, XUV300 has also managed to take away the third spot away from Tata Nexon.
While in June 2019, Vitara Brezza us still the most selling compact SUV in India however the difference between the sales of Brezza and Venue is just 108 units with a total of 8,763 Venue being sold in June.
The reason for great start for Venue has to be the connected car feature along with variety of engine options as well which the Brezza is lacking.However, to counter Venue and other cars, Maruti will be updating their Brezza SUV with loads of new features as well as new petrol unit in August 2019.
Third comes XUV 300.The Mahindra's premium SUV has the taken over Nexon and is also selling in great numbers.However, in comparison of the month of May 2019, the sales have slightly declined but still it manages to maintain its position.Recently, it also has got AMT option for diesel which will surely result in major boost in the overall sales of the compact SUV in the coming months.A total of 4,769 XUV300 were sold in June 2019.
At number 4, is Tata Nexon.Tata Nexon is known for its best in class build quality as well as safety features.It gets option for both petrol and diesel automatic.Nexon sales has increased marginally as compared to the month of May.The total units of Tata's compact SUV sold in June 2019 in India are 4,170.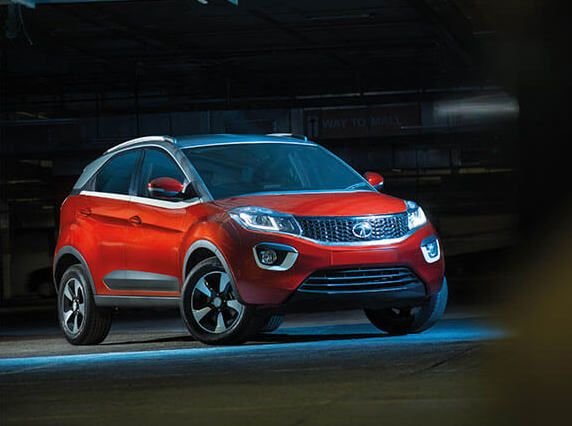 Next up comes, Ford Ecosport.Ecosport comes at rank 5 in terms of sales on compact SUVs.A total of 3,254 units of Ecosport were sold in June 2019.And last comes Honda WR-V which takes up the 6th spot.A total of 1,268 units of Honda WR-V were sold in the previous month.
| | | |
| --- | --- | --- |
| S.No | Compact SUV | Total Units Sold in June 2019 |
| 1. | Maruti Vitara Brezza | 8,871 |
| 2. | Hyundai Venue | 8,763 |
| 3. | Mahindra XUV 300 | 4,769 |
| 4. | Tata Nexon | 4,170 |
| 5. | Ford EcoSport | 3,254 |
| 6. | Honda WR-V | 1,268 |
Also Read: Hyundai Venue vs Ford Ecosport Differences and Comparison
Venue vs EcoSport vs Vitara Brezza vs Nexon vs XUV300