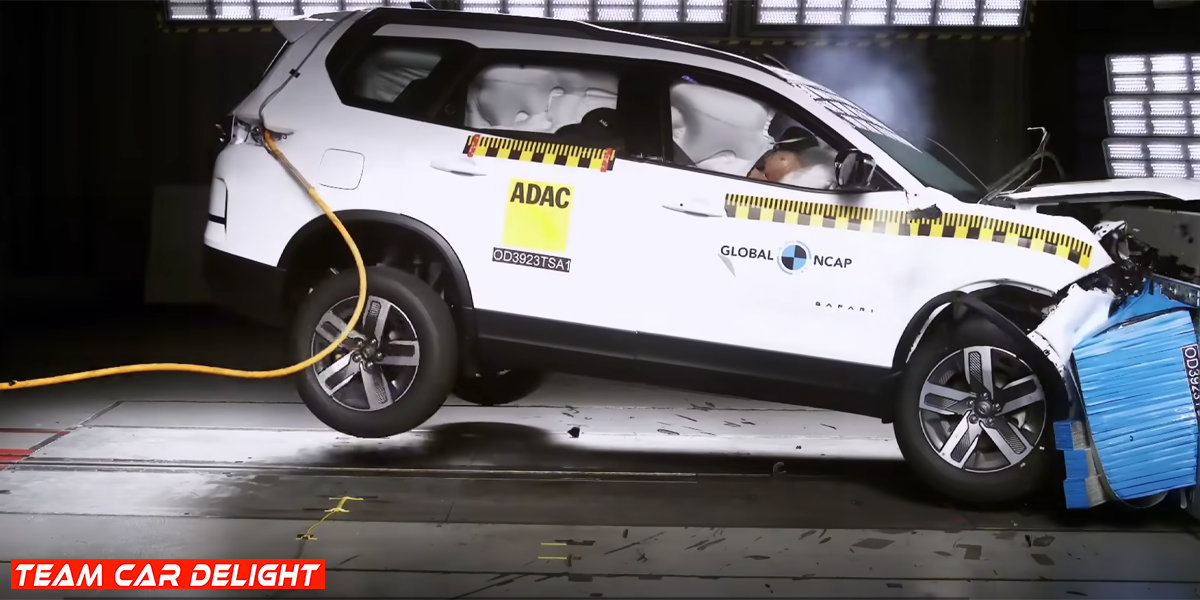 Bharat NCAP, India's voluntary car safety initiative, will conduct crash tests starting from December 15, with over 30 cars, primarily from Maruti, Hyundai, Mahindra, and Tata participating. Cars will be evaluated based on adult occupant protection, child occupant protection, and safety assist technologies, receiving star ratings from zero to five.
Bharat NCAP begins from 15th Dec: What you need to know!
The launch of Bharat NCAP was officially announced on October 1, with the commencement of crash tests scheduled for December 15. According to a government source, the delay in initiating the crash tests was attributed to the festive season, during which a significant portion of the people takes extended leaves, leading to a shortage of manpower.

In the initial phase of Bharat NCAP, over 30 cars are slated to undergo crash testing. These vehicles are from the Indian, Japanese, and Korean original equipment manufacturers (OEMs). It's important to clarify that participation in Bharat NCAP is voluntary, and car manufacturers can choose whether to have their models tested. Bharat NCAP should not be confused with India's mandatory crash test regulations, which primarily focus on a car's structural safety. Despite being a voluntary program, more than three dozen cars have already signed up for crash testing in the first phase, indicating that OEMs are keen to establish their safety credentials. With growing awareness, an increasing number of consumers are selecting cars with high safety ratings, giving OEMs a strong incentive to improve their safety standards.

The crash test procedures for Bharat NCAP closely align with those of the Global NCAP. Cars will be evaluated based on three key criteria: adult occupant protection (AOP), child occupant protection (COP), and safety assist technologies (SAT). To have their cars tested, OEMs must submit an application (Form 70-A) to a designated testing agency. Several agencies authorized by the central government, including the International Centre for Automotive Technology (ICAT), the Automotive Research Association of India (ARAI), and the Global Automotive Research (GAR), will conduct Bharat NCAP crash tests. The tested cars will be awarded points according to the Automotive Indian Standard (AIS), and their performance in the crash tests will determine their star rating, ranging from zero to five stars.

Although the exact list of models to be tested is not publicly available, manufacturers such as Tata Motors, Maruti Suzuki, and Mahindra have already enlisted their cars for Bharat NCAP evaluation. Tata Motors was the first to apply for a Bharat NCAP rating, with the newly launched Harrier and Safari facelifts being among the initial models to undergo the testing. Both the Harrier and Safari facelifts have already received 5 Star Safety ratings in Global NCAP crash tests. Maruti Suzuki is submitting three of its car models for testing, while Mahindra has applied with four models. Specific details about the models to be tested will be disclosed in the upcoming days.

In line with Global NCAP protocols, the testing agencies will select three units of the base variant for each car subjected to testing. While the response to Bharat NCAP has been generally positive, certain automakers, especially European ones like Skoda, Volkswagen, Renault, and the Stellantis Group, may take more time to make a decision regarding their participation. Some of these OEMs have stated that their cars have already undergone testing with Global NCAP, and thus, there is no immediate urgency for a similar round of testing.