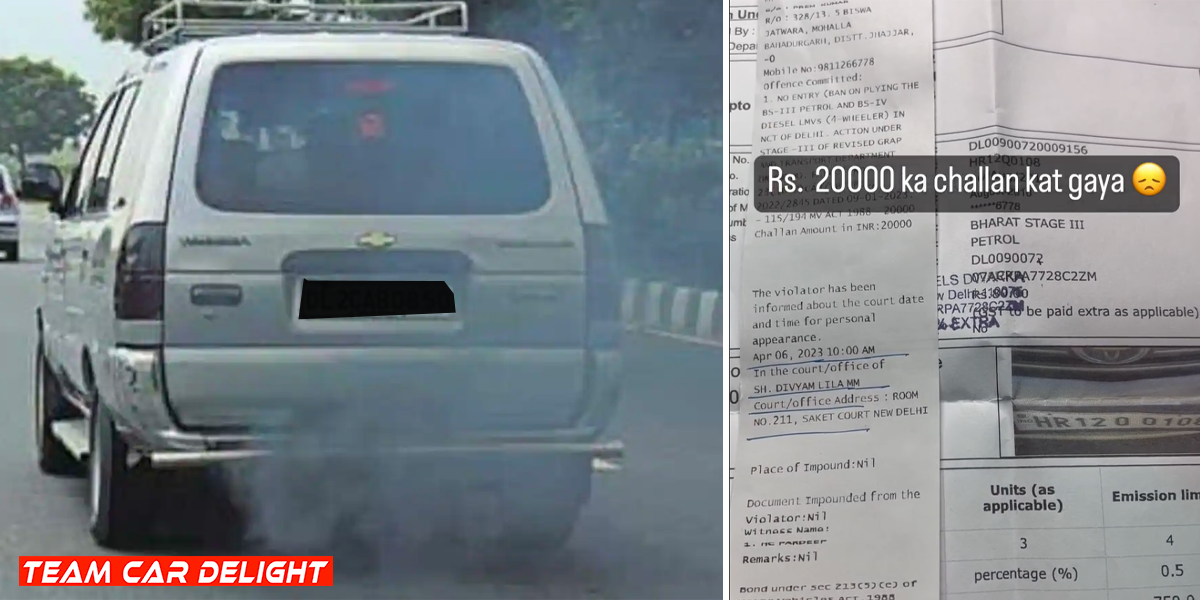 Delhi is implementing GRAP-III, banning BS3 petrol and BS4 diesel vehicles due to hazardous pollution levels. Heavy fines are issued for non-compliance in Delhi and nearby regions. The ban targets older, more polluting vehicles to combat worsening air quality.
BS3, BS4 Vehicles Banned: What you need to know!
Delhi is once again facing its annual battle with pollution, leading to the imposition of vehicle bans. The Delhi government, in collaboration with the Commission of Air Quality Management (CAQM), has activated GRAP-III (Graded Response Action Plan), which enforces a ban on all BS3 petrol vehicles and BS4 diesel cars from operating on the roads of Delhi until further notice. The Delhi police are closely monitoring vehicles and imposing significant fines on those that do not comply with the directives. This ban is applicable not only in Delhi but also in neighboring areas, including Gurugram, Faridabad, Ghaziabad, and Gautam Budh Nagar.
Similar fines were imposed last year during the same period, with many vehicles being issued fines of Rs 20,000. The ban was in effect for a few days until the Air Quality Index (AQI) improved to a satisfactory level. The pollution levels in Delhi have exceeded the 600 mark, reaching hazardous levels. With the Diwali festivities approaching, the state government has taken steps to reduce pollution through various initiatives.

The implementation of GRAP also restricts the movement of diesel commercial vehicles, except those engaged in essential services. Private buses from other states with BS4 certifications are also prohibited from entering Delhi. If the situation worsens, these bans may extend to include other types of vehicles. Owners of vehicles, including cars, SUVs, or two-wheelers with a minimum of BS6 certification, are permitted to operate during the GRAP implementation.

Air quality in Delhi-NCR is categorized into four stages under GRAP: Stage I – 'Poor' (AQI 201-300), Stage II – 'Very Poor' (AQI 301-400), Stage III – 'Severe' (AQI 401-450), and Stage IV – 'Severe Plus' (AQI >450). Non-BS6 diesel and BS3 petrol cars are unlikely to be allowed entry into Delhi until the air quality index falls to Stage 1 or below.

The National Capital Region, including Delhi, consistently grapples with severe air quality due to factors like stubble burning in neighboring states. Although private vehicles have a relatively minor impact on air pollution compared to other sources like construction and stubble burning, governments often target private vehicle usage because it is more straightforward to regulate and enforce.

As per the guidelines of the National Green Tribunal, the use of diesel-powered cars older than 10 years and petrol-powered cars older than 15 years is prohibited in New Delhi. To enforce this rule, registering authorities and RTO offices in New Delhi can issue no-objection certificates (NOCs) for the transfer of these older vehicles to states where this ban is not in effect. It's important to note that this ban is still in place and actively enforced.