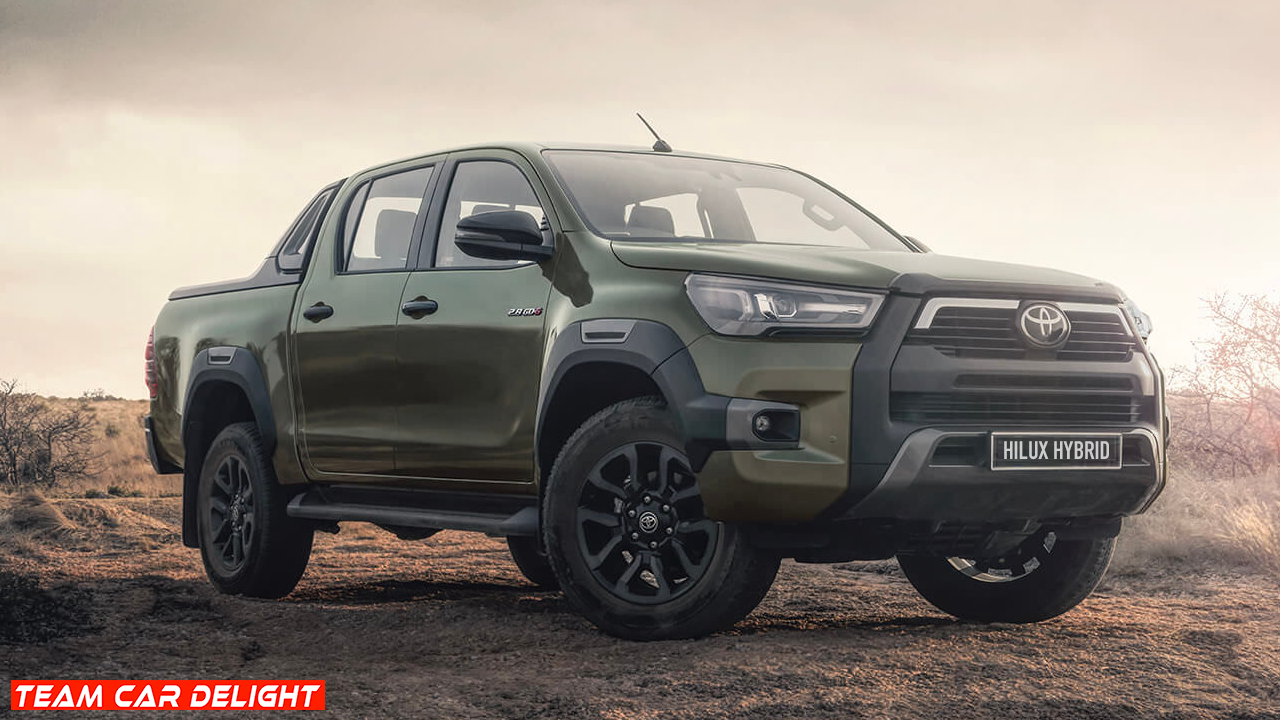 In Europe, Toyota has introduced a mild-hybrid version of the Hilux months after they had started testing the tech in Africa. Toyota will build this tech in Thailand for the European market.
Toyota Hilux Mild-Hybrid: What you need to know!
In a bid to enhance fuel efficiency and reduce emissions, Toyota has incorporated a 48V mild-hybrid setup into the 2.8 L Diesel Engine of the Hilux. This system includes an electric motor generator and other components, strategically placed to maintain the Hilux's off-road and towing capabilities, according to Toyota. Initially, the Hilux Mild-Hybrid will be available on the top variants, with lower trims expected to receive it later.

Toyota emphasizes that the placement of the mild-hybrid components allows for a water wading depth of 700mm. The system is designed to offer enhanced torque assist, smoother start/stop functions, regenerative braking, and up to 10 percent better fuel efficiency compared to diesel-only powertrains.

The Hilux MHEV is set to launch not only in Europe but also in South Africa, Australia, and ASEAN markets in the near future. The 2.8 L Diesel Engine is shared with multiple Toyota models, including the Fortuner SUV, the recently introduced all-new Land Cruiser Prado, and the updated Land Cruiser 70 with a retro-styled design. Toyota has previously confirmed plans to introduce mild-hybrid technology in the Fortuner as well.

In India, where Toyota locally assembles the Fortuner and Hilux, both models come equipped with the 2.8 L Diesel Engine that has received the Mild-Hybrid technology overseas. While it is expected that Toyota will introduce this technology in India next year, it remains to be seen which of the two models, Fortuner or Hilux, will receive it first.